Judi Powers
Petite Fleur Drop Earring with Quartz
This piece is currently out of stock. Please click the "Notify Me" button and we will email you once the item becomes available.
Budding blooms inspired these elegant gold earrings, which feature colorless, translucent quartz drops and diamonds. Handcrafted in 14K gold.
"I strive to make jewelry you want to wear every day and for every occasion." - Judi Powers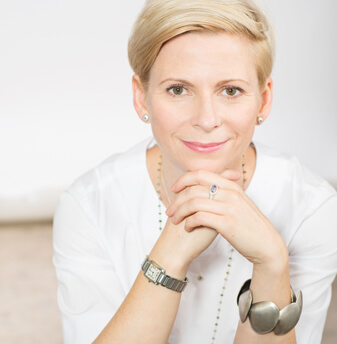 JUDI POWERS
Sculptural gold. Organic forms. Satiny surfaces. Every Judi Powers piece is shaped by her hands so its not surprising how much they call out for your touch, like a worry stone you reach for in your pocket. After a career in book publishing, Judi began again as a jeweler, starting at the bench as a metalsmith and then studying design. She obviously made the right decision: she was recently named a Rising Star at the jewelry industry's biggest tradeshow. All of her pieces are made with recycled metals and ethical gems. As you might expect from someone who loves books as much as she does, every piece tells a story in metals and gems.
Miniature hand-carved buds and the inverted droplet shape give these classic drop earrings a fresh and unexpected twist.